Back to the Future Day Update: Cubs Win World Series!
Most holidays don't require frequent updates. They happen once a year and the details don't change much. That is not the case with
Back to the Future Day
, which has continued to evolve since its first observance on October 21, 2015.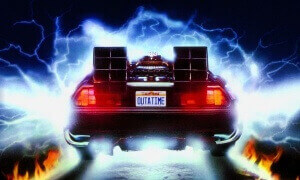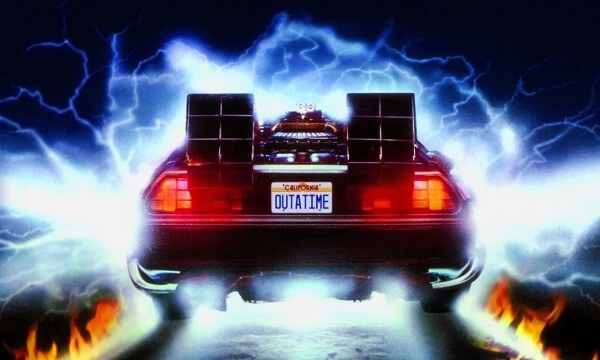 Back to the Future Part II was released in 1989. In it, Doc Brown (Christopher Lloyd) utters the following line as he and Marty McFly (Michael J. Fox) travel through time in his trusty DeLorean: "We're descending toward Hill Valley, California, at 4:29 pm, on Wednesday, October 21st, 2015."
While the time machine has not been perfected—as far as we know—some of the "technology" dreamed up for the movie has come to fruition. When Nike was offered product placement, execs imagined a pair of sneakers with self-tying laces. To celebrate the date when the real world caught up to the movie's timeline, Nike created a working pair of Air Mags with self-tying laces and delivered them to Fox on October 21, 2015.
For Back to the Future Day 2016, it produced 89 pairs of the sneakers and raffled or auctioned them off, raising more than $6.75 million dollars for the Michael J. Fox Foundation for Parkinson's Research.
The quest to create a hoverboard like the one McFly rides in the movie has been less successful. One prototype levitates over a special surface, has a battery that lasts less than two minutes and is so hard to steer that one reviewer simply spun around until someone came to his aid. Still, its maker produced 10 and sold them for $10,000 each.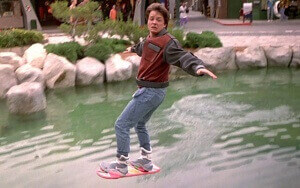 Most hoverboards could be called HINOs (Hoverboards In Name Only). They are self-balancing scooters with wheels, like a Segway without handlebars. Many models have batteries that can overheat and burst into flame while being charged or ridden, presenting a potentially exciting yet possibly disastrous experience for riders. We're still waiting for the real thing.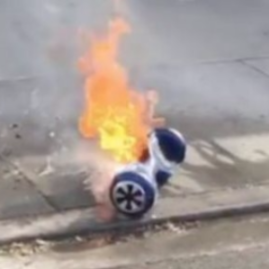 Without a doubt, one of the things Future fans will discuss for years to come isn't a product but a "prediction" made as a joke by screenwriter Bob Gale. In Back to the Future Part II, the Chicago Cubs beat Miami to win the World Series on October 21, 2015.
Gale, a St. Louis Cardinals fan, later said he was trying to come up with something completely outrageous that could only happen in a fictional universe. He also pointed out that Miami had no team in 1989: "People don't automatically realize when they watch the movie today, but we were predicting there would be a major league team in Miami."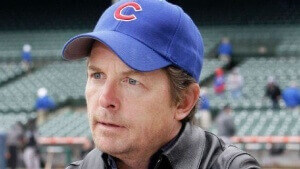 In reality, on October 21, 2015, the Cubs played the New York Mets in the fourth game of the National League Championship Series and lost. (The Mets swept all  four games, obviating the need to continue the seven-game series.)
The Major League Baseball schedule has changed since the movie came out, which explains why the timing of the World Series isn't quite right.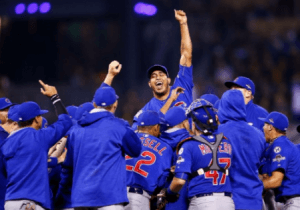 The story doesn't end there. On November 2, 2016, the Chicago Cubs defeated the Cleveland Indians to win its first World Series since 1908. Coincidence or fate a year late? You decide.

https://www.worldwideweirdholidays.com/wp-content/uploads/2016/11/back-to-the-future-day-cubs.png
315
449
Kathleen Zea
https://www.worldwideweirdholidays.com/wp-content/uploads/2016/04/WWWH-New-Header-2-e1501022841118.jpg
Kathleen Zea
2016-11-03 12:38:13
2020-11-17 12:27:15
Back to the Future Day Update: Cubs Win World Series!