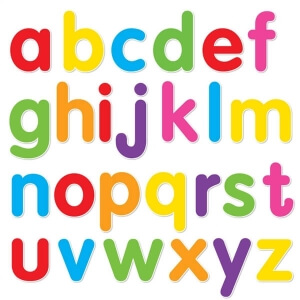 While English majors past, present, and future may grind their teeth in frustration, freewheeling texters will love today's holiday: national lowercase day! This is the day to turn your back on the rules of capitalization if you were ever facing them at all.
This fun, unofficial holiday has no clear author or point of origin. We could only trace it back to 2011.
Fun fact: Poet E.E. Cummings often wrote and signed his name in lowercase; he also omitted the punctuation. e e cummings was a rebel, bending the language to his own liking.
Fun fact: While trying to find an example of the use of lowercase letters, I remembered the poet E.E. Cummings' apparent penchant for using lowercase initials. After cursory research that appeared to confirm this, I wrote the now-stricken sentences. My thanks go to John Cowan for pointing out my error. I have no desire to add more misinformation to the internet. Author Norman Friedman writes here about Cummings' widow's reaction to his book being published without "E.E." properly capitalized.
If shunning capitalization is not your cup of tea, you'll be happy to know it is also National Dessert Day!
Tomorrow, we return to normalcy. If you're looking for more information about capitalization and just about everything else, you can't go wrong with The Chicago Manual of Style.
Happy national lowercase day!

https://www.worldwideweirdholidays.com/wp-content/uploads/2015/10/lower-case-alphabet-letters-e1571435962793.jpg
300
300
Kathleen Zea
https://www.worldwideweirdholidays.com/wp-content/uploads/2016/04/WWWH-New-Header-2-e1501022841118.jpg
Kathleen Zea
2019-10-14 09:30:23
2022-04-06 18:03:20
October 14 is national lowercase day