Today is National Chocolate Day. There are thirty "national" chocolate-themed holidays celebrated every year in the United States: dark, bittersweet, milk, white, cream-filled, to name a few, with Chocolate Covered Anything Day taking care of whatever else may have been lost in the shuffle.
While it's unclear if these holidays originated with a candy manufacturer, it can't be denied that chocolate is big business. According to statistics published by Forbes.com, Americans consume about 9.5 pounds of chocolate per person each year. (Switzerland leads the world, averaging 19.8 pounds!)
In the early 1900s, Milton Hershey and Frank Mars battled each other for the hearts and taste buds of the American public. They could never have imagined the influence the industry would have today. The National Confectioners Association (NCA) has its own Political Action Committee (PAC) called CandyPAC.
According to CandyPAC, it uses donations to support political campaigns based on: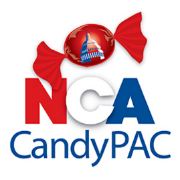 The candidate's position on specific business and policy issues that have an impact on our industry.
The candidate's overall support for the confectionery industry.
The candidate's leadership and membership on key committees with jurisdiction over issues affecting the candy industry.
The candidate's character, integrity and leadership abilities.
The candidates position on general business issues.
The annual NCA-sponsored Sweets & Snacks Expo takes place in a different city each May and features "more than three and a half acres of candy and snack items in one place!"
But there's no need to wait that long to celebrate the chocolate business if you have an invitation and a valid passport. October 28th is the first day of Le Salon du Chocolat in Paris, a five-day event at which hundreds of international chocolatiers, pastry chefs and confectioners invite participants to taste their most indulgent creations.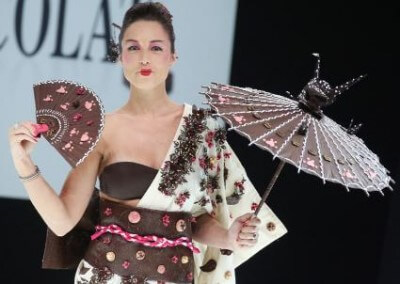 Still think all conferences are boring? This one includes the Chocolate Fashion Show. Check out this clip from 2016:
So basically this is an orgy for the sweet tooth that the most decadent Roman emperor would approve. While we'd like to condemn this sensory overload on moral grounds, we'd also like to know how we can snag a ticket for next year.
Happy National Chocolate Day!

https://www.worldwideweirdholidays.com/wp-content/uploads/2015/10/national-chocolate-day-fashion-show-1-e1445978713232.jpg
284
400
Kathleen Zea
https://www.worldwideweirdholidays.com/wp-content/uploads/2016/04/WWWH-New-Header-2-e1501022841118.jpg
Kathleen Zea
2017-10-28 08:15:27
2022-04-11 20:50:04
October 28 is National Chocolate Day