November 7 is National Notary Public Day
Today is Notary Public Day, created in 1975 to "recognize notaries for their public service and their contributions to national and international commerce." Today's date was selected because the first American notary public, Thomas Fugill, was appointed on November 7, 1639, by the Colony of New Haven.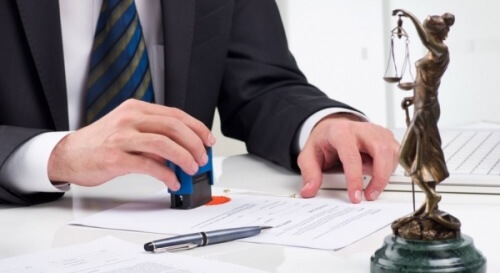 Today, nearly 4.8 million notaries public in the United States carry on the tradition of service. Let's take a look at a few of these trusted public officials who've witnessed American history.
New World
When Christopher Columbus sailed in 1492, King Ferdinand of Spain sent a notary to keep track of any treasure that might be picked up by the Niña, the Pinta and the Santa Maria. When Columbus landed in the New World on October 12, 1492, notary Rodrigo de Escobedo was there to document the momentous event.
American Revolution
Thomas McKean served as Delaware's delegate to the Continental Congress and voted to support the colonies' bid for independence from England. He also was a notary and the last person to sign the Declaration of Independence.
Nathaniel Gorham, a Massachusetts notary and businessman, served as a delegate to the Constitutional Convention, and his signature appears alongside those of John Hancock, Alexander Hamilton and others on that historical document.
19th Century Notaries
Charles Bellinger Tate Stewart became a notary in 1841 and served in the fledgling Republic of Texas government when it declared independence from Mexico. He also designed the iconic Lone Star flag.
Another Texas notary well-known in Western folklore was the eccentric Judge Roy Bean, who founded the town of Langtry in 1882 and was notorious for holding court in a saloon he owned. He called himself the "Law West of the Pecos" and offered notary services along with ice-cold beer.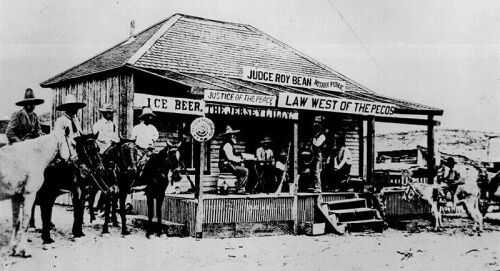 In 1864, author Samuel Clemens, also known as Mark Twain, was appointed a notary public in Virginia City, Nevada by his brother, acting Nevada governor Orion Clemens. He resigned a few months later and left for California. Clemens later claimed he'd left town to avoid legal trouble after challenging a local man to a duel following their argument over one of Clemens' newspaper articles.
The Civil War
The American Civil War ended in 1865 when Robert E. Lee, commanding general of the Confederate forces, surrenders at Appomattox. Lee took an amnesty oath, swearing to remain loyal to the United States and abide by its laws. C.A. Davidson, a West Virginia notary,  witnessed and certified Lee's oath.
The document was misplaced and Lee never received a pardon or regained his citizenship. In 1975, Lee's citizenship was posthumously restored by Congress, following the discovery of the notarized oath in State Department records.
Swearing in the President
When President Warren Harding died in 1923, Vice President Calvin Coolidge was staying with family in Vermont. Upon receiving word of Harding's death, Coolidge took the oath of office before the nearest qualified official, his father (and notary) John.
21st Century Notaries
Many modern-day celebrities have served as notaries. Humorist writer Dave Barry became a Florida notary in 1994 to officiate a friend's wedding. Actor Stanley Tucci and singer Jennifer Lopez also have served as notaries.
If you'd like to join them, learn how to become a notary in your state. And don't forget to thank a notary public today.

https://www.worldwideweirdholidays.com/wp-content/uploads/2015/11/notary-public-day-e1446867160430.jpg
273
500
Kathleen Zea
https://www.worldwideweirdholidays.com/wp-content/uploads/2016/04/WWWH-New-Header-2-e1501022841118.jpg
Kathleen Zea
2016-11-07 07:55:53
2022-04-07 12:09:23
November 7 is National Notary Public Day