May 14 is Underground America Day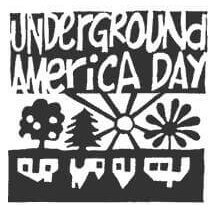 Today is Underground America Day, created in 1974 by architect Malcolm Wells. After designing the RCA Pavilion for the 1964 World's Fair, which would be torn down only two years later, he came to the conclusion that every structure he built needlessly destroyed that which had previously lived in its footprint.
He described his epiphany this way: "I woke up one day to the fact that the Earth's surface was made for living plants, not industrial plants."
This led to his espousal of "gentle architecture," construction in harmony with nature. He built his home and offices underground, wrote several books about environmental design and lectured at Harvard and elsewhere.
He had a great sense of humor about the day he'd created. "On May 14th each year, hundreds of millions of people all across this great land will do absolutely nothing about the national holiday I declared in 1974, and that's just the way it should be, he said.
"It's a holiday free of holiday obligations. You don't even have to lose a day of work. But if you're the partying type, here are some of the ways in which you can observe the big day."
Wells died in November of 2009 at the age of 83. He penned his own obituary, which you can read here. It makes us wish we'd gotten the chance to know him. Happy Underground America Day!

https://www.worldwideweirdholidays.com/wp-content/uploads/2016/05/underground-america-day-e1463242830293.jpg
214
217
Kathleen Zea
https://www.worldwideweirdholidays.com/wp-content/uploads/2016/04/WWWH-New-Header-2-e1501022841118.jpg
Kathleen Zea
2017-05-14 11:55:17
2021-10-08 02:08:21
May 14 is Underground America Day