November 15 is George Spelvin Day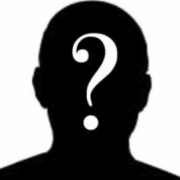 Today is George Spelvin Day. Who is he, and why does he have his own day? He was "born" on November 15, 1886, and is still going strong. How is that possible?
George Spelvin began as a pseudonym used in theatrical playbills to hide the fact that a performer was "doubling"—playing two roles in a play or musical. Actors changed costumes and makeup, sometimes adding a second, disguised photo to the program, all to (hopefully) fool theatergoers. Listing a player's name twice would ruin the effect.
Sometimes a playwright or director added a fictitious actor and role to the cast list to trick audience members into thinking the character would appear. This misdirection could make a plot twist or other device harder to figure out and thus more effective and entertaining.
George Spelvin first appeared on a Broadway Playbill on November 15, 1886, opening night of Karl the Peddler, a play by Charles A. Gardiner. In 1906, Winchell Smith "cast" him in Brewster's Millions. After the show's success, Smith considered Spelvin a good luck charm and added him to many other shows.
Spelvin appeared in the credits of films such as D.W. Griffith's Birth of a Nation (1915) and the Academy Award-winning From Here to Eternity (1953). He showed up on television and soap operas, including The Guiding Light and Edge of Night. He called himself George Spelvinsky, Georges Spelvinet, Giorgio Spelvino or Gregor Spelvanovich for European roles.
Over time, the Spelvin family expanded. George Spelvin, Jr. shared billing with his "father" in the 1929 play Kibitzer. Georgette Spelvin debuted in the short-lived Broadway production of Love Girl (1922). The clan had a "black sheep" as well: Georgina Spelvin, used by porn actress Chele Welsh as her screen name in adult films such as The Devil in Miss Jones (1973) and mainstream fare like Police Academy (1984).
Although doubling has lost its stigma, pseudonyms remain popular. Actors' Equity Association members wishing to work under a non-union contract may use alternate names to avoid fines and possible revocation of union membership. Performers who become unhappy while shooting a movie may try to substitute a false name in the credits, to disassociate themselves from a potential box office bomb.
The Spelvin name has grown so well-known that it has become an in-joke for sophisticated audiences. (Alan Smithee, used by disgruntled directors, enjoys a similar status among moviegoers.) Spelvin's British counterparts are Mr. F. Anney, Mr. Bart and Walter Plinge, who has his own holiday on December 2nd.
Have a happy George Spelvin Day!

https://www.worldwideweirdholidays.com/wp-content/uploads/2015/11/george-spelvin-day-1.png
269
269
Kathleen Zea
https://www.worldwideweirdholidays.com/wp-content/uploads/2016/04/WWWH-New-Header-2-e1501022841118.jpg
Kathleen Zea
2017-11-15 09:00:25
2022-04-06 17:13:44
November 15 is George Spelvin Day