November 22 is Start Your Own Country Day
Today is Start Your Own Country Day. According to legend, it was introduced at the 1939 World's Fair in New York City with the intention of honoring "those free-spirited souls who dared to hope and believe in a better world where they too could declare any land their own."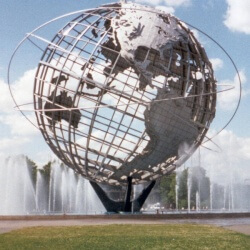 We've been unable to confirm that account. No matter its origin, Start Your Own Country Day promotes awareness that, within certain parameters, it is possible to form a micronation.
That might sound appealing to anyone who is unhappy about the outcome of a recent election but doesn't want to move to Canada because it's too cold up there and packing is a miserable task.
But there is more involved than not paying taxes and designing a fun yet meaningful flag. The new nation must provide and maintain roads, power, emergency services, sewage treatment and waterworks as well as telecommunications infrastructure and Internet service.
The 1933 Montevideo Convention on the Rights and Duties of States declared that a nation requires four things to exist: a permanent population, defined territory, government and a capacity to enter into relations with other states.
Let's take a look at two people who've pursued their dreams of telling the whole world, "You're not the boss of me!"
The Republic of Kugelmugel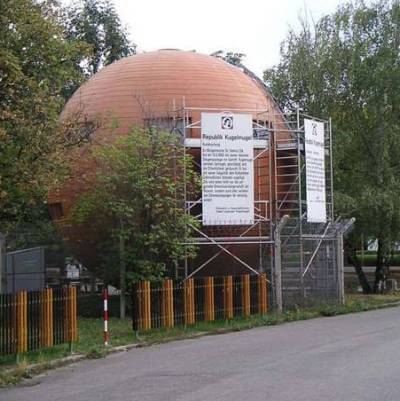 Lack of building permits for construction of a spherical house turned Edwin Lipburger from an artist to dissident and president of his one-man nation, bordered on all sides by Vienna, Austria, but independent of it. The house itself contained the country of Kugelmugel and its sole inhabitant.
Lipburger was eventually convicted and sentenced to prison for refusing to pay taxes and, among other things, printing his own stamps. Public sympathy for the artist persuaded the Austrian president to pardon him and halt demolition of his house.
Lipburger now lives in exile in Vienna, while his structure has been relocated to the nearby Wiener Prater amusement park, where it has become a tourist attraction. Though barbed wire surrounds the Republic of Kugelmugel, it is still possible to get a glimpse of the spherical nation by looking through the fence.
The Principality of Hutt River
Prince Leonard seceded from Australia on April 21st, 1970, founding the Principality of Hutt River as part of an agricultural protest. The sovereign state claims to pay no taxes but donates an equivalent sum to the Australian government each year, which apparently doesn't care what Leonard writes in the memo line as long as it gets the check.
Like the Republic of Kugelmugel, the Principality of Hutt River issues its own stamps. It also mints coins, prints banknotes and sells commemorative teaspoons, cufflinks, postcards, magnets, tie clips, letter openers and other items online and on location.
What this nation has going for it is its size. Situated 595 kilometers north of Perth, it covers about 75 square kilometers for a total of 18,500 acres of land, roughly the size of Hong Kong. Even if the UN doesn't recognize the country's presence, Google does. The Principality of Hutt River is one of the few micronations that shows up on Google Maps.
Visitors pay a small fee and have their passports stamped upon arrival, but there's no departure tax. Prince Leonard says he hosts thousands of tourists each year. Hutt River's campground accommodations have been described as "rustic." TripAdvisor rated it "#737 of 1,035 things to do in Western Australia."
If you'd like to take a tour of these countries, check out Micronations: the Lonely Planet Guide to Home-Made Nations, the only travel guide of its kind. It was published in 2006, so it pays to call ahead for current travel information if you're planning a visit to, say, Molossia, which has been at war with East Germany since 1983 and pegs its currency to the value of Pillsbury cookie dough.
If you're feeling inspired, check out this handy online guide to starting a micronation, complete with Model Constitutional Code. Whether you choose to celebrate today by creating a new country, traveling to one or just relaxing at home, have a happy Start Your Own Country Day!

https://www.worldwideweirdholidays.com/wp-content/uploads/2015/11/start-your-own-country-day-worlds-fair-sphere-e1448157687665.jpg
250
250
Kathleen Zea
https://www.worldwideweirdholidays.com/wp-content/uploads/2016/04/WWWH-New-Header-2-e1501022841118.jpg
Kathleen Zea
2017-11-22 09:00:37
2022-04-06 17:13:43
November 22 is Start Your Own Country Day