November 21 is World Hello Day

November 21st is World Hello Day, also known as Greet Ten People for Peace. It was founded in 1973 by brothers Brian and Michael McCormack, university students at the time,  in response to the Yom Kippur War.
"We wanted to do something to celebrate the importance of personal communication to preserving peace," Michael McCormack later explained. They wrote to world leaders, asking them to support the new holiday. To date, they have received 83 letters of support from world leaders, Nobel Prize winners, authors and entertainers. Citizens in 180 countries have taken part in World Hello Day.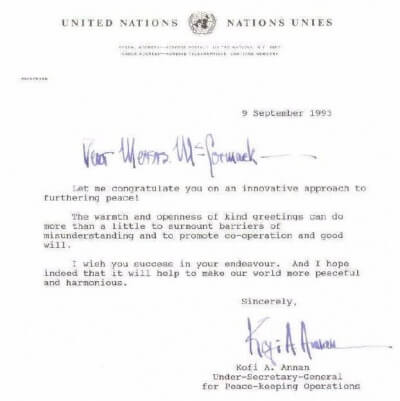 Anyone can participate in World Hello Day. The McCormack brothers' goal was that everyone say hello to ten strangers to encourage dialogue, understanding and friendship between people of diverse backgrounds.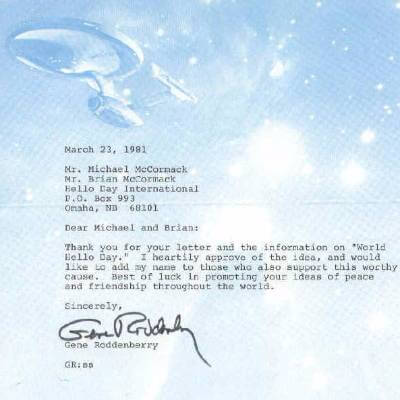 Around the globe, people use World Hello Day as an opportunity to express their desire for unity and peace.  With a simple greeting, they send a message to leaders, encouraging them to use diplomacy rather than force to settle conflicts. The occasion helps each person realize he or she is an instrument of change and can contribute to creating a more inclusive society.
Each time you say hello to a stranger, your heart acknowledges over and over again that we are all family. — Suzy Kassem
Happy World Hello Day! Get out there and say hi to some friends you haven't met yet.

https://www.worldwideweirdholidays.com/wp-content/uploads/2015/11/world-hello-day-featured-e1479182027344.jpg
250
250
Kathleen Zea
https://www.worldwideweirdholidays.com/wp-content/uploads/2016/04/WWWH-New-Header-2-e1501022841118.jpg
Kathleen Zea
2017-11-21 09:00:28
2022-04-06 17:13:44
November 21 is World Hello Day