May 2 is International Scurvy Awareness Day
Today is International Scurvy Awareness Day. Its founders admit it is an exceptionally weird holiday and say they would like nothing more than to render it obsolete. As they point out on LimeStrong.com, although the cure for scurvy has been known for centuries, hundreds are diagnosed with it each year in the U.S. and around the world.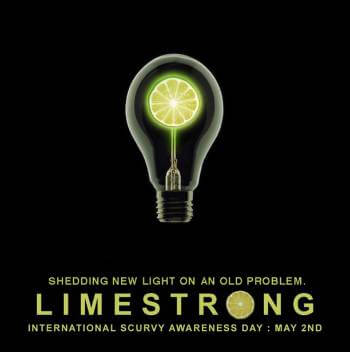 A single hospital, Bayside Medical Center in Springfield, MA, reported that from 2009 through 2014, thirty patients were examined for a variety of mysterious symptoms eventually identified as scurvy. Some doctors refer to it as a "million-dollar diagnosis" because it takes so many modern tests to find a disease considered non-existent in developed nations.
The folks at LimeStrong believe people are more likely to learn about scurvy's effects—such as bleeding gums, tooth loss, and muscle weakness—if the facts are accompanied by a bit of humor and cats wearing fruit helmets. Scurvy can be prevented by eating a couple of servings of citrus fruits and vegetables, such as bell peppers and broccoli, per week.
Mr. Boots says, "Have a happy International Scurvy Awareness Day!" Who could say no to this face?

https://www.worldwideweirdholidays.com/wp-content/uploads/2016/05/international-scurvy-awareness-day-cat.jpg
342
350
Kathleen Zea
https://www.worldwideweirdholidays.com/wp-content/uploads/2016/04/WWWH-New-Header-2-e1501022841118.jpg
Kathleen Zea
2017-05-02 11:55:38
2020-11-17 12:28:54
May 2 is International Scurvy Awareness Day