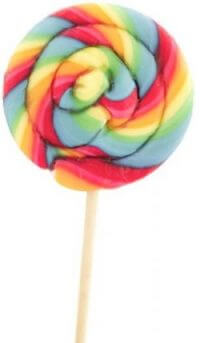 Today is National Lollipop Day! Early incarnations of the lollipop date back thousands of years. Archeologists have found evidence that ancient Egyptians used honey to preserve fruit, then inserted sticks to make it easier to eat.
New Haven, CT, confectioner George Smith claimed he got the idea for the lollipop from the stirrers he used when mixing sweets. They became coated with candy and Smith often took them home as a treat for his children.
Smith trademarked the name in 1931, stating that it was inspired by a famous racehorse called Lolly Pop. Many linguists contend it is derived from Northern English slang: "lolly" (tongue) and "pop" (slap).
You can whip up a batch using only four ingredients: sugar, water, corn syrup, and the flavoring of your choice. And the stick, of course.
Happy National Lollipop Day!

https://www.worldwideweirdholidays.com/wp-content/uploads/2016/08/national-lollipop-day-e1470145357582.jpg
343
200
Kathleen Zea
https://www.worldwideweirdholidays.com/wp-content/uploads/2016/04/WWWH-New-Header-2-e1501022841118.jpg
Kathleen Zea
2017-07-20 11:55:39
2017-07-03 16:51:43
National Lollipop Day