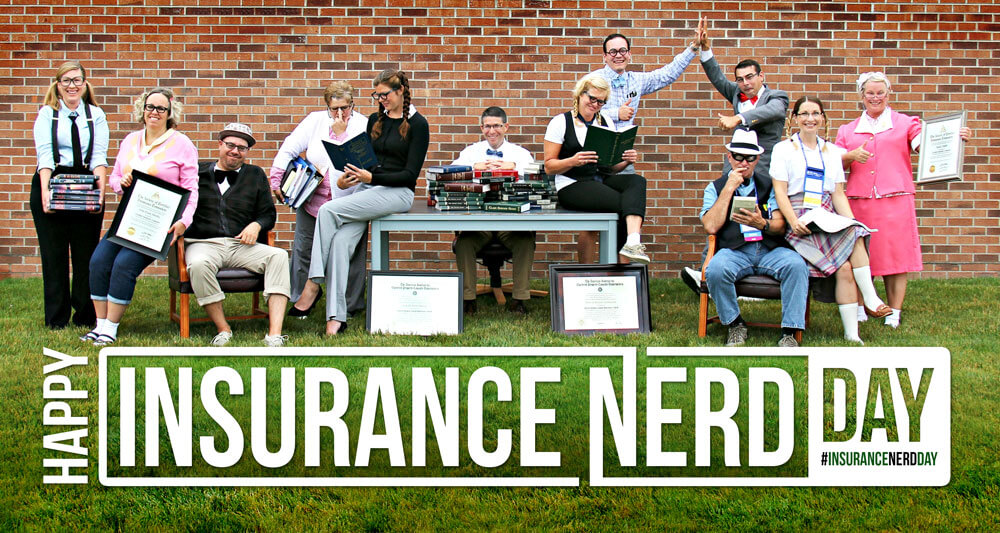 July 18th is Insurance Nerd Day, created in 2016 to celebrate everyone employed in the insurance industry. It originated as a social media campaign to dispel the myth that insurance is a "boring" career path and to attract young people entering the workforce. Since then, the movement has been gaining momentum and, thanks to the efforts of a dedicated group of self-described insurance nerds, has become an annual holiday.
What is an Insurance Nerd?
Insurance Nerd
\in-ˈshər-ən(t)s  \ˈnərd\
noun: A term of endearment for a person who is enthusiastic and passionate about working in insurance. Hobbies may include talking about insurance in his or her free time, convincing others to join the insurance industry, reading insurance publications for fun, collecting insurance company memorabilia and posting about insurance on social media to their non-insurance friends.
History of Insurance Nerd Day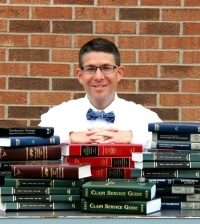 According to a recent study conducted by McKinsey and Co., 25 percent of insurance professionals will reach retirement age by 2018. Another study by Griffith Insurance Education Foundation found that only 5 percent of college students indicated they were "very interested" in pursuing a career in the insurance industry. As a result, the field is facing a critical talent gap.
To call attention to this issue, Pioneer State Mutual Insurance Company declared July 18, 2016, Insurance Nerd Day and took to social media to celebrate its employees and encourage other insurance professionals to get involved in breaking the stereotype that the industry is boring.
How to Observe Insurance Nerd Day
Dress up like an Insurance Nerd to show your pride and honor those who work in the insurance industry. Check out more photos on Pioneer's Facebook page. Use #InsuranceNerdDay to join the fun on Twitter, snap and share pics on Instagram, and spread the word.
Have a happy and healthy Insurance Nerd Day and always remember to be as nerdy as you want to be, every day of the year!

https://www.worldwideweirdholidays.com/wp-content/uploads/2017/07/Insurance-Nerd-Day-Worldwide-Weird-Holidays.jpg
620
620
Kathleen Zea
https://www.worldwideweirdholidays.com/wp-content/uploads/2016/04/WWWH-New-Header-2-e1501022841118.jpg
Kathleen Zea
2018-07-09 08:00:40
2022-10-15 15:29:23
July 18 is Insurance Nerd Day