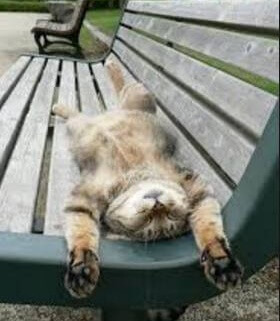 January 3 is Festival of Sleep Day
Festival of Sleep Day
Do you like sle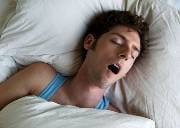 eping? Of course you do! Today is Festival of Sleep Day, your perfect excuse to lock your door, turn off your devices and take a long, guilt-free nap. We don't know who invented this holiday, but we'd like to shake his (or her) hand. We assume it was created for anyone in need of rest and relaxation after Christmas shopping and New Year's celebrations.
How to Celebrate

Unlike most holidays, which revolve around parties and togetherness, Festival of Sleep Day encourages nothing more stressful than a trip to the Land of Nod, a journey that can only be enjoyed solo. Take a quick power nap or doze all day, the choice is up to you.
Note: We don't recommend napping at work. Rest isn't relaxing if you wake up without a job. Sleeping on a date, at the gym, on public transportation: no-nos. Same goes for operating machinery–and that includes curling irons and skateboards.
Five Fun Facts About Sleep
The National Highway Traffic Safety Administration reports that being tired causes the highest number of fatal single-car crashes—even more than alcohol.
Sleep is a universal characteristic of complex organisms and has been observed in insects, mollusks, fish, amphibians, birds and mammals.
Rats generally live from two to three years. However, those deprived of REM sleep survive only about five weeks, and rats deprived of all states of sleep live only about three weeks.
Dolphins experience unihemispheric sleep; one hemisphere of the brain goes into a deep sleep while the other remains awake. This allows them to sleep under water without drowning.
Dolphins spend approximately a third of their lives asleep, just like humans.
While we may share Fact #5 with dolphins, the similarities end there. We can't sleep with only half our brains. So do yourself a favor: tune out, unplug, close the shades and take a well-deserved siesta. Have a great Festival of Sleep Day.

https://www.worldwideweirdholidays.com/wp-content/uploads/2016/02/national-public-sleeping-day.jpg
340
280
Kathleen Zea
https://www.worldwideweirdholidays.com/wp-content/uploads/2016/04/WWWH-New-Header-2-e1501022841118.jpg
Kathleen Zea
2018-01-03 07:55:03
2022-04-06 17:13:43
January 3 is Festival of Sleep Day