Chaos Never Dies Day: Part Two
In Which I Inadvertently Prove that Chaos Never Dies
Chaos Never Dies Day proved all too true for me today, November 9, 2017,  when I was briefly interviewed by Michael S. Robinson on Microbin Radio. I had been invited to be a guest on the radio show only the day before so I dutifully spent a day cramming the online equivalent of Chaos Theory for Dummies to prepare.
I'd been told I'd be quizzed on how I came to write about weird holidays and asked about holidays taking place before the end of the year. I gathered information on two of the wackiest: Start Your Own Country Day and Tió de Nadal, which involves a Christmas log that craps out presents. I've never been on the radio before and was wargaming it all out until three minutes before I went on-air.
What I didn't know ahead of time was that the guests on the docket before me were scheduled to talk about the mass shooting in Texas and the difficulties of parenting. The theme for the day was "Are we Stuck in a Bad News Hell?"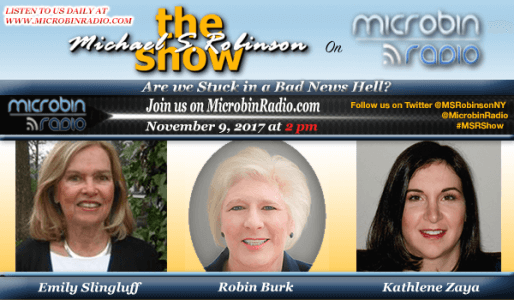 When Mr. Robinson introduced me, I launched into a description of the beauty of the order that dwells in chaos even though we can't perceive it.
I gave the example of football, which can't be predicted in strictly linear terms by the sum of the players' and team's rankings because of variables like team chemistry, whether it's a home or away game, the quarterback's attitude, etc. Since I'm confident that you'll never hear this, I'm going to say it was brilliant.
But Mr. Robinson wanted to talk about the chaos we deal with every day. Of course. I have a lot to say about the unprecedented amount of chaos we're experiencing nowadays, but I ended up being woefully unprepared. I should have known that was what he would want to discuss.
How did I make such a mistake and overshoot what should have been an interesting and informative conversation? I didn't just strike out. I left my bat in the dugout and brought a cello to the plate. I'd like to credit chaos in some artful way, say it created a perfect trajectory I can't identify. That's hogwash, of course—or is it? (It is.)
Also, I had feedback blasting my words back at me, making it almost impossible to speak normally. There's nothing worse than hearing your own voice faltering in near-real time. Again, chaos. I don't think I'll get invited back. It's probably just as well that they spelled my name Kathlene Zaya.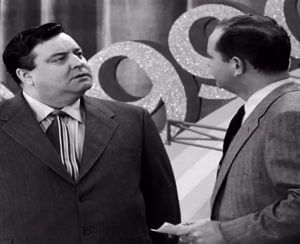 All this reminds me of the $99,000 Answer, an episode of The Honeymooners in which Ralph Kramden prepares to go on a game show where he'll be required to identify songs by the first few bars.
He rents a piano and has Ed Norton play musical selections all week to prepare for the event. Ed always warms up by playing the first few bars of "Swanee River," which never fails to annoy Ralph.
The night of the show, the first tune played is "Swanee River," which he can't name. He loses in spite of all his preparation. I laughed but felt bad for Ralph, perpetual loser.
It also reminds me of every Curb Your Enthusiasm episode when Larry David does something stupid or thoughtless by misunderstanding the context of a situation—or just because he's a jerk. (That's every episode.)
Fictional chaos theorist David Malcom said in Jurassic Park, "Life finds a way." So do laughs but not always the ones you want or on the schedule you'd prefer.
CHAOS NEVER DIES, PART THREE:
November 9. 2018: I have not been invited for a return engagement by Michael S. Robinson. Perhaps my invitation was lost in the (e)mail. There certainly is quite a bit of chaos to discuss: the midterm elections, Trump's firing of Jeff Sessions, the discovery that the Mayans invented television. (In honor of Chaos Never Dies Day, I invite you to Google that last one.)
Correction: In Part Two, I misidentified fictional character Ian Malcolm as fictional character David Malcom. I regret the error and know that my use of flawed web research one year ago has introduced another tiny bit of chaos to the Internet. So, I guess you could say I'm doing my part.

https://www.worldwideweirdholidays.com/wp-content/uploads/2017/11/99000-Answer-The-Honeymooners-Ralph-Kramden-e1510260931740.jpg
244
300
Kathleen Zea
https://www.worldwideweirdholidays.com/wp-content/uploads/2016/04/WWWH-New-Header-2-e1501022841118.jpg
Kathleen Zea
2017-11-09 17:24:38
2022-04-11 21:04:45
Chaos Never Dies Day: Part Two