American Fancy Rat and Mouse Show 2017 Canceled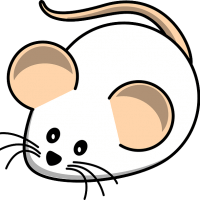 The 2017 American Fancy Rat and Mouse Show scheduled on January 28th has been canceled due to an outbreak of Seoul virus infection, a member of the Hantavirus family of rodent-borne illness, in the Midwest.
In December 2016, two people operating a breeding facility in Wisconsin became infected. Six employees at two Illinois-based ratteries tested positive for Seoul virus. All have since recovered.
Follow-up investigations indicate that potentially infected rodents may have been distributed or received in Alabama, Arkansas, Colorado, Illinois, Indiana, Louisiana, Michigan, Minnesota, South Carolina, Tennessee, Wisconsin and Utah.
Seoul virus is transmitted through contact with bodily fluids from infected rodents. It causes a milder illness than other Hantaviruses. It cannot spread from person to person or be transmitted to or from other types of pets. For more information from the CDC, click here.
The show's sponsor, the American Fancy Rat and Mouse Association (AFRMA), was founded in 1983 to promote breeding and exhibition of fancy rats and mice, to educate the public about their positive attributes as intelligent, affectionate pets, and provide information on their proper care.
AFRMA urges all breeders to maintain a closed policy until the CDC has concluded its testing and the outbreak has been contained. We hope it will be rescheduled soon! For fun, lighthearted information on AFRMA and the show, check out Worldwide Weird Holidays' 2016 post.

https://www.worldwideweirdholidays.com/wp-content/uploads/2017/01/mouse-312012_640-e1485466018548.png
200
200
Kathleen Zea
https://www.worldwideweirdholidays.com/wp-content/uploads/2016/04/WWWH-New-Header-2-e1501022841118.jpg
Kathleen Zea
2017-01-28 13:55:16
2020-11-17 10:53:58
American Fancy Rat and Mouse Show 2017 Canceled