June 20 is American Eagle Day
Today is American Eagle Day. On June 20, 1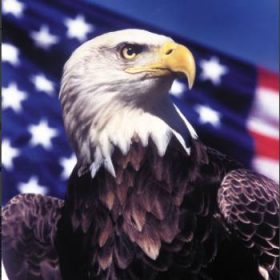 782, the bald eagle was chosen to grace the Great Seal of the United States of America.
Two centuries later, President Ronald Reagan declared June 20, 1982, National Bald Eagle Day and designated 1982 as the Bicentennial Year of the American Bald Eagle. But the observance was a one-time occurrence.
On June 20, 1995, President Bill Clinton and Tennessee Governor Don Sundquist each proclaimed the first official American Eagle Day. Since then, governors from 47 states have followed suit, according to the American Eagle Foundation, an organization working to make American Eagle Day a national holiday.
When the Founding Fathers adopted the bald eagle as our national symbol, there were approximately 25,000 to 75,000 of them in the lower 48 states, according to the Smithsonian. In 1963, U.S. Fish and Wildlife Service (USFWS) reported there were only 487 breeding pairs left, due to hunting, destruction of habitat, lead poisoning, and the catastrophic effects of DDT, a common pesticide.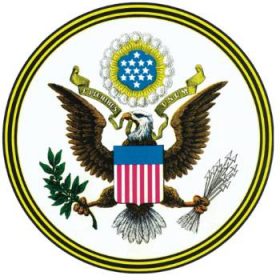 DDT wasn't lethal to adult eagles but accumulated rapidly in their tissues because their diet consisted of prey also contaminated with the pesticide, a process known as bioamplification.
High levels of DDT interfered with calcium absorption, rendering the birds sterile or unable to lay healthy eggs. Shells became so thin that they cracked under the weight of a brooding adult.
The Environmental Protection Agency  (EPA) restricted the use of DDT in 1972; six years later, the bald eagle was placed on the Endangered Species List. Slowly, the population increased; the species' status was downgraded to "threatened" in 1995. In 2006, USFWS reported 9,789 mating pairs in the lower 48 states and delisted the bald eagle the following year.
If you haven't seen one up close, check out this list of 13 National Wildlife Refuges that are great places to spot bald eagles. If you have a lot of patience and bandwidth, watch a live nest cam.  Most of the time, nothing much happens, but every once in a while, you'll get a glimpse of something interesting. It's a little like the 24/7 stream of Big Brother but without the tears and subterfuge.
Happy American Eagle Day!

https://www.worldwideweirdholidays.com/wp-content/uploads/2016/06/american-eagle-day-e1466451844810.jpg
250
250
Kathleen Zea
https://www.worldwideweirdholidays.com/wp-content/uploads/2016/04/WWWH-New-Header-2-e1501022841118.jpg
Kathleen Zea
2017-06-20 11:55:11
2022-10-15 15:22:14
June 20 is American Eagle Day