National Equal Pay Day 2016
Twenty years ago, Equal Pay Day was established to illustrate how far into the new year women have to work to earn the same wages that men make in the previous year.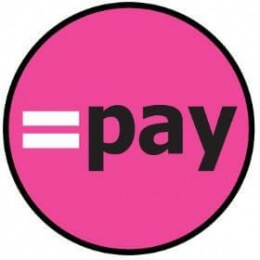 Because Census data is released later in the year, Equal Pay Day has long been scheduled on the Tuesday in April that falls most closely to the estimated date. Tuesday was chosen to represent the extra time a woman must work to earn what men take home the previous week.
Well, congratulations, ladies! Your day has arrived. No, you aren't going to be paid the same amount as men. The Equal Pay Act of 1963, making it illegal to pay a woman less than what a man would receive for the same job, signed into law by President John F. Kennedy remains nothing more than a well-intentioned piece of paper with a very valuable autograph.
We know the suspense must be killing you. Here goes: Yesterday President Obama proclaimed April 12 to be National Equal Pay Day. It's official! No, you can't have the day off. Honestly, you are a riot.
We know the president has worked hard for women's equality because it says so in this White House press release. What's more, he's unveiled plans for a monument honoring the women's equality movement to be erected in Washington, D.C.
We have a suggestion. Why not save the self-congratulatory groundbreaking until equal pay is achieved? Until then, reserve an empty spot to represent the net worth of legislators' good intentions to the livelihood of their mothers, sisters, wives and daughters.
Set up a booth where Congresspeople can explain to children why their future efforts lose value the moment they are born girls. Raise money for the monument by garnishing 21% of their wages until they enforce the Equal Pay Act. (They don't even need to write a law. It's already on the books.)
Perhaps we would end up with a solution to this ridiculous situation, instead of a succession of declarations and photo ops. But we're pretty sure that by the time that happened, we'd have the money for a really big statue.
Until then, have an angry National Equal Pay Day!

https://www.worldwideweirdholidays.com/wp-content/uploads/2016/04/national-equal-pay-day-e1460483538903.jpg
260
260
Kathleen Zea
https://www.worldwideweirdholidays.com/wp-content/uploads/2016/04/WWWH-New-Header-2-e1501022841118.jpg
Kathleen Zea
2016-04-12 13:16:24
2020-11-17 12:27:07
National Equal Pay Day 2016