February 12 is National Lost Penny Day
Today is National Lost Penny Day but its timing is no accident. Abraham Lincoln was born on February 12, 1809. In 1909, President Theodore Roosevelt introduced a one-cent piece to commemorate the 100th anniversary of the Great Emancipator's birth.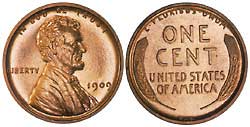 It was the first American coin to bear the likeness of a real person. Fifty years later, to celebrate the sesquicentennial of his birth, an image of the Lincoln Memorial was added on the reverse side.
All pennies from 1959 to 2008 also feature a tiny image of the statue within the Memorial. This is not a myth like all the hidden messages in a dollar bill; it's really there.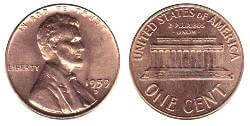 Four new designs were minted in 2009 to honor President Lincoln's 200th birthday (or bicentennial, for centenary fans.) A new, fixed reverse, the Union Shield,  was introduced in 2010.

In 2014, the U.S. Mint reported that it cost 1.67 cents to make a penny. The negative return on investment has caused many to call for the abolishment of the coin. If that happens, all pennies will eventually be lost.  Lincoln will live on the five-dollar bill.
Until then, remember the old saying: Find a penny, pick it up and all day long, you'll have good luck. Well, at least you'll have a penny and a portrait of Lincoln that fits in your pocket.

https://www.worldwideweirdholidays.com/wp-content/uploads/2016/02/national-lost-penny-day-1959.jpg
126
250
Kathleen Zea
https://www.worldwideweirdholidays.com/wp-content/uploads/2016/04/WWWH-New-Header-2-e1501022841118.jpg
Kathleen Zea
2017-02-12 13:55:20
2019-05-15 13:36:19
February 12 is National Lost Penny Day