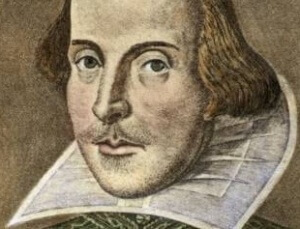 Shakespeare400 is an umbrella term for dozens of events in the United Kingdom scheduled throughout 2016 to celebrate the 400th anniversary of Shakespeare's death and his (mostly) posthumous effect on world culture.
The year's activities will highlight the many art forms the Bard has influenced by sponsoring theatre, music, opera, dance and educational programs to reach new audiences outside the limiting "heritage industry framework" organizers say is too often imposed on Shakespeare.
It would seem to us that Shakespeare might find the derogatory talk of "heritage industry" to be a fusty nut with no kernel. He is arguably the most famous playwright in the world. His work has entertained us for more than 400 years. There would be no quaternary honor of William Shakespeare if he needed the marketing efforts of the organizers to "get his name out."
May we suggest to the organizers–in their zeal to reach new audiences–something that young and old alike will enjoy? Why not have the Royal Shakespeare Company (RSC) mount a production of the Klingon translation of Hamlet? The Klingon Shakespeare Restoration Project (KSRP) was created in 1995 by the nonprofit Klingon Language Institute (KLI).
KSRP took its inspiratio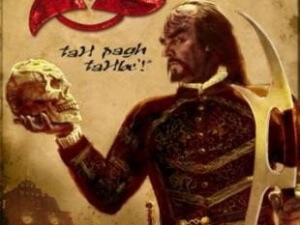 n from two Klingon characters in Star Trek VI: The Undiscovered Country. General Chang barks, "To be or not to be?" (taH pagh taHbe'). Chancellor Gorkon says, "You haven't experienced Shakespeare until you've read it in the original Klingon."
The "restored" texts of  Hamlet (Hamlet) and Much Ado about Nothing (paghmo' tIn mIS–lit. the confusion is great because of nothing) have been published. Midsummer Night's Dream (bov tuj botlh naj) has been completed but not yet released.
So what do you say, Shakespeare400 organizers? According to the Oxford Companion to Shakespeare, there are more than 80 spellings of his name. There is no evidence he ever spelled it "Shakespeare." Why not add one more to the mix:  Wil'yam Sheq'spir?
https://www.worldwideweirdholidays.com/wp-content/uploads/2016/04/WWWH-New-Header-2-e1501022841118.jpg
0
0
Kathleen Zea
https://www.worldwideweirdholidays.com/wp-content/uploads/2016/04/WWWH-New-Header-2-e1501022841118.jpg
Kathleen Zea
2016-01-01 00:01:49
2022-05-01 10:48:44
January 1 is First Day of Shakespeare400